Magnificence and refinement define this mattress. It incorporates a double cushion-top for additional levels of sublime comfort, which will remind you of grandmas feather bed! With our special Latex-ultra foam inside, you'll find this mattress a dream to sleep on.
Medium-Firm level of support.
Mattress depth 30cm.
Weight rating; max 140 kg per sleeping partner
2 Year Guarantee
Up to 20 year lifespan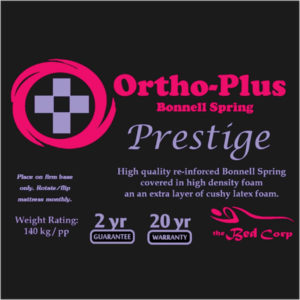 AVAILABLE ON CREDIT WITH MOBICRED!
BUY NOW PAY LATER WITH MOBICRED!
SIMPLY MAKE A PROFILE AT WWW.MOBICRED.CO.ZA, ONCE DONE, FOLLOW THE USUAL PURCHASE PROCESS ON FURNITURE CONNECTIONS' CHECKOUT, PICK MOBICRED AND FOLLOW THEIR INSTRUCTIONS.
*   Mobicred indicative monthly pricing, for 12 months at 17.75% p.a. excluding the monthly fee and a once-off account initiation fee.
** Total Repayment includes fees and interest at 17.75% p.a.
Please note that Mobicred is funded by RCS and that RCS is a registered Credit & Financial Services Provider.
T's & C's apply: NCRCP 38/FSP 44481